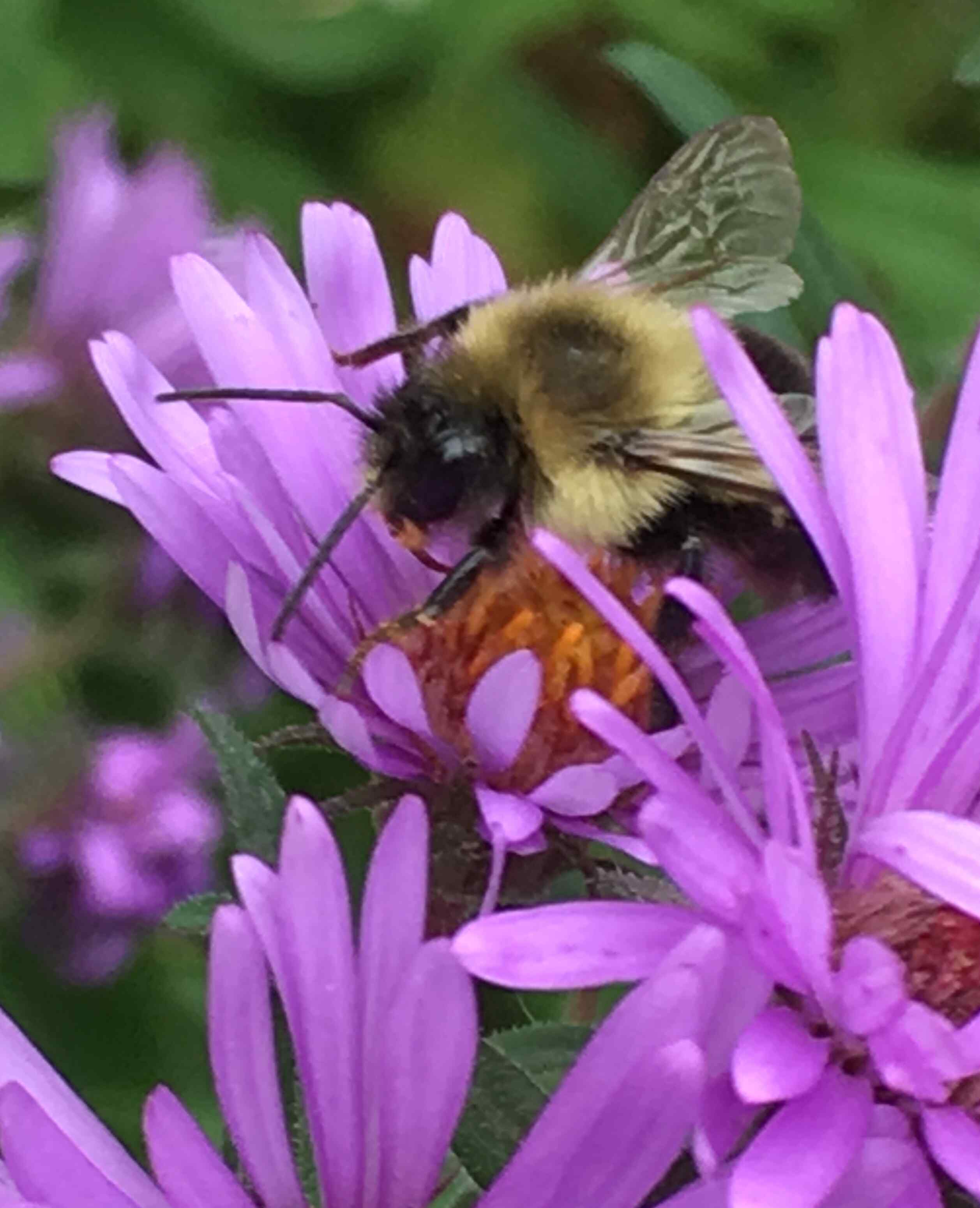 Autumn Transition
by Art Eschenlauer
As days grow shorter, yet the bumble bees
contentedly sip nectar from the aster,
not bothered by the imminent disaster
that will befall them with the coming freeze.
Appearances suggest that I can thrive
with little loss of capability,
and, unencumbered like a bumble bee,
can flourish without care while I'm alive.
Inexorably, aging will impact
my cherished capabilities of youth.
One morning I may wake to face the truth
that I have few abilities intact.
Well-trodden ways that held delights for me
must yield to fresh paths of discovery.
—
License: Creative Commons Share-Alike with Attribution 4.0 – CC BY-SA 4.0
See also "Life" by George Herbert