More compositions by Art Eschenlauer
---
A Posie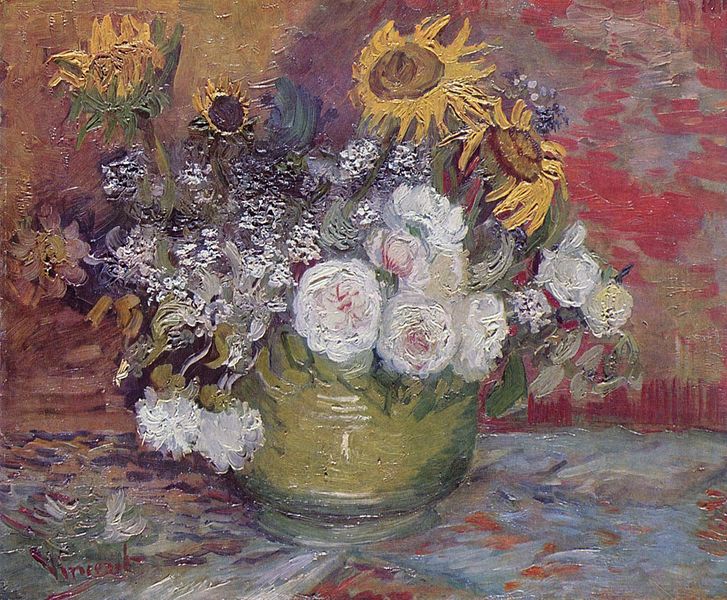 George Herbert's poem "Life" (published in 1633), set for baritone accompanied by harp.
Demo audio
Click the play button above to hear this piece
George Herbert's "Life" (from The Temple, 1633)
I made a posie, while the day ran by:
Here will I smell my remnant out, and tie
My life within this band.
But Time did beckon to the flowers, and they
By noon most cunningly did steal away,
And wither'd in my hand.

My hand was next to them, and then my heart:
I took, without more thinking, in good part
Times gentle admonition:
Who did so sweetly deaths sad taste convey,
Making my mind to smell my fatal day;
Yet sug'ring the suspicion.

Farewell dear flowers, sweetly your time ye spent,
Fit, while ye liv'd, for smell or ornament,
And after death for cures.
I follow straight without complaints or grief,
Since if my scent be good, I care not, if
It be as short as yours.

George Herbert was taken by tuberculosis at age 39. His poem "Life" takes a hopeful perspective: although life may be short, it may be lived beautifully. The places that the poet names the physical senses of smell and taste suggest to me that he is expressing thoughts that are deeply sensed rather than intellectually abstract. He does not merely think these thoughts, he senses and is fully invested in them. Note also that:
"posy" can mean either a bouquet of flowers or an inscription on the inside of a ring;
dried flowers were used for "cures", i.e., herbal medicine.
For more notes and interpretations regarding this poem, see:
---
Image credit: "Bowl with sunflowers, roses, and other flowers" by Vincent van Gogh
https://commons.wikimedia.org/wiki/File:Vincent_Willem_van_Gogh_123.jpg